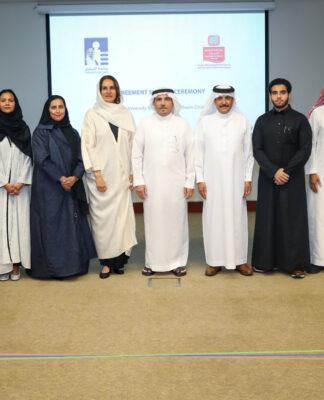 Thursday, March 16th, 2023: Alfaisal University and Alothaim Charity are launching a scholarship program for the master's in Clinical Speech-Language Pathology program, serving rural areas and under served populations
The Master of Clinical Speech Language Pathology program at Alfaisal University and KFSH&RC-Riyadh will be a center of excellence of international standards, committed to professional education and basic and translational research in speech language pathology.
The Clinical speech language pathology (MSP) master program prepares students to become future leaders and educators with excellence in clinical practice. The goal is to enable graduates to use their acquired knowledge and skills to prevent, evaluate, and treat speech, language, and swallowing disorders effectively. In addition, to contribute to research, locally and internationally, to increase evidence-based practice effectiveness. Graduates of the program are prepared to receive their license to practice based on the requirements of the Saudi Commission for Health Specialties (SCFHS). Graduates are also prepared to apply for the Certificate of Clinical Competence (CCC) from the American Speech Language and Hearing Association (ASHA).
The post AlOthaim Charity Scholarship Program for the Master's in Clinical Speech-Language Pathology appeared first on Alfaisal News.
المصدر