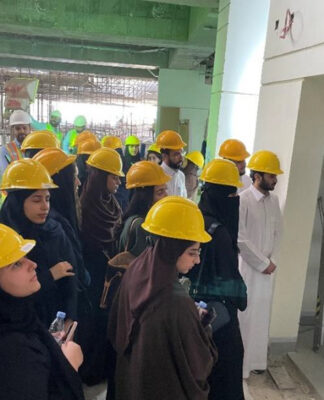 Architecture Engineering Department.
Students site visit to Alfaisal Phase II expansion
Date : 20 March 2023
| | | |
| --- | --- | --- |
| # | Info | Remarks |
| 1 | Time 10:30 -12:00 Noon | Time 10:30 -12:00 Noon |
| 2 | Courses. | ARE 313 Electrical Installations ARE 332 Building Services Engineering |
| 3 | Students participating | 27 out of 32 |
| 4 | Venue | College of Medicine expansion |
| 5 | Organized by | Dr Ibrahim Al Saudi |
This is to report that on Monday 20 March 2023 the Architectural Engineering students' trip to the new Medicine building under construction was successfully made.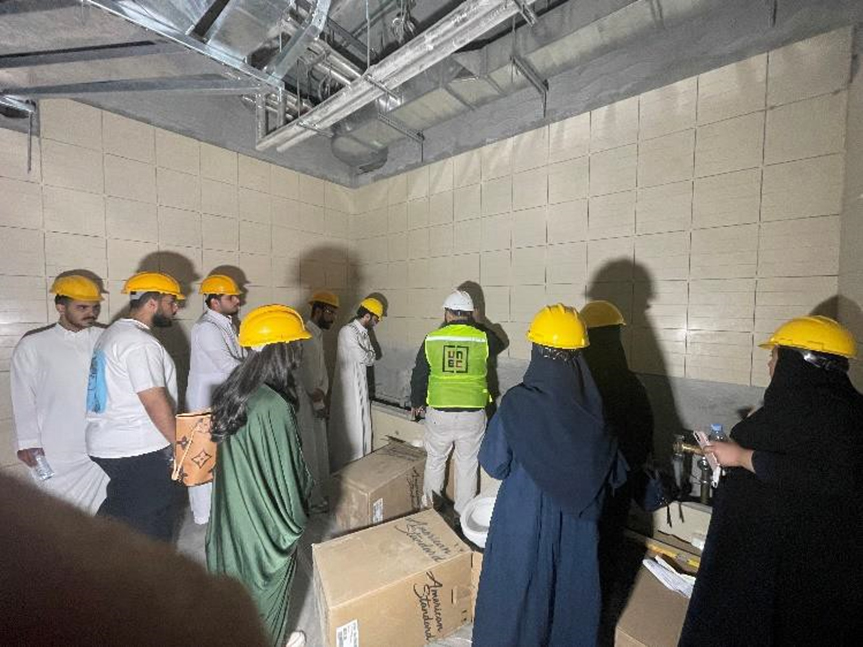 Most of the students attended the visit. The day before the trip a tour of the facility was made, and the path of the trip was tested and confirmed.
Safety measures were adhered to, and all students were notified earlier to come wearing proper safety shoes and female students were also advised to keep their dress buttoned.
The contractor arranged the supply of safety helmets to all the students. The trip started by giving the students a safety session about basic safety protocol to avoid any injuries.
The trip offered the students to see and get hands on feel of electrical installations starting from the Main Distribution panel all the way up the risers, cable trays and to the final termination of the wires and cables.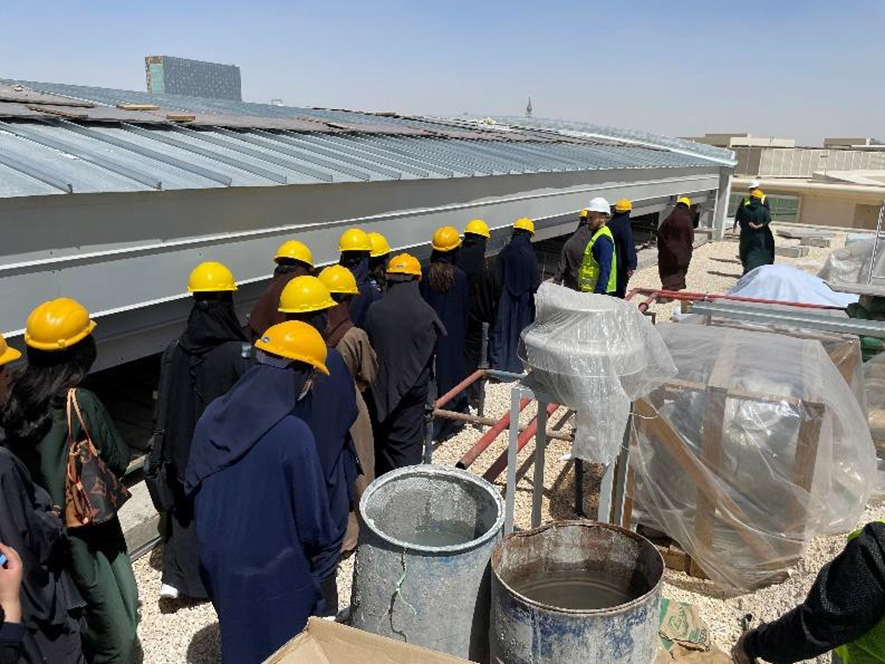 High current and low current installations and conduits, earthing and panel boards were explained by qualified engineers from the contractor and by Dr Al Saudi.
Similarly, The Building Services Engineering students were introduced to the safety installations and provisions, starting from detection systems, fire escape routes, exit signs, different types of sprinklers systems, and Gas and ire fighting provisions including the positioning of Fire hose reel cabinets.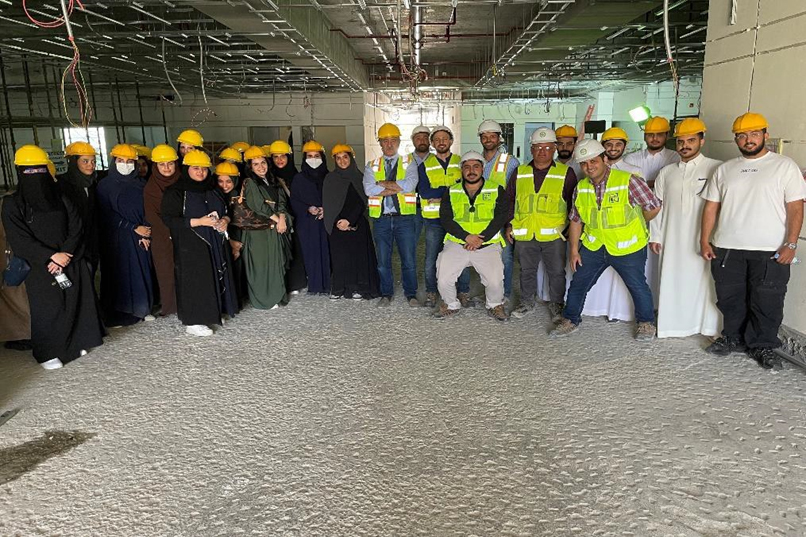 Water services installation (supply and drainage) were also explained including Grey water collect and Grey water supply network
Smoke management systems and how to discharge smote in the case of fire were discussed and explained.
The trip also covered the medical gases installations and safety provision for detecting and gas leak The final topic on the trip was the vertical transportation. The students examined the ongoing lifts installation (gearless) and were able to see through the hoist way to understand how the cabin travels inside the hoist way and how the controls and counterweight system works.
Our thanks and appreciation go to Prof. M. Haider, Dr Aliaa and certainly Dr Annan for their assistance and support in making this trip possible.
Our Architectural Engineering Department is committed to expand the students' knowledge by exploring all possible options and hope to be able to organize such trips for all students at different academic levels in the future
The post Students Trip to Alfaisal Campus CoM expansion appeared first on Alfaisal News.
المصدر