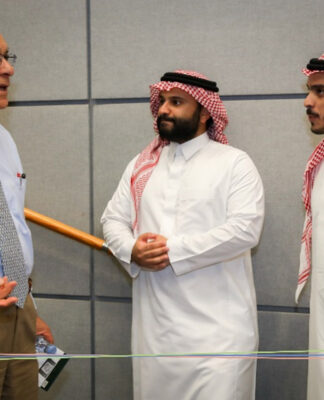 College of Business invited Mr. Ahmed Aljibreen to be part of CoB's Executive Lecture Series. Mr. Ahmed is a Partner at Merak Captial.
The lecture titled "Investing in the Venture Captial and Private Equity" was presented to the audience and College of Business students. It took place on Wednesday, March 15, 2023, in the Lecture Theatre (F) from 12:00 to 1:00 PM.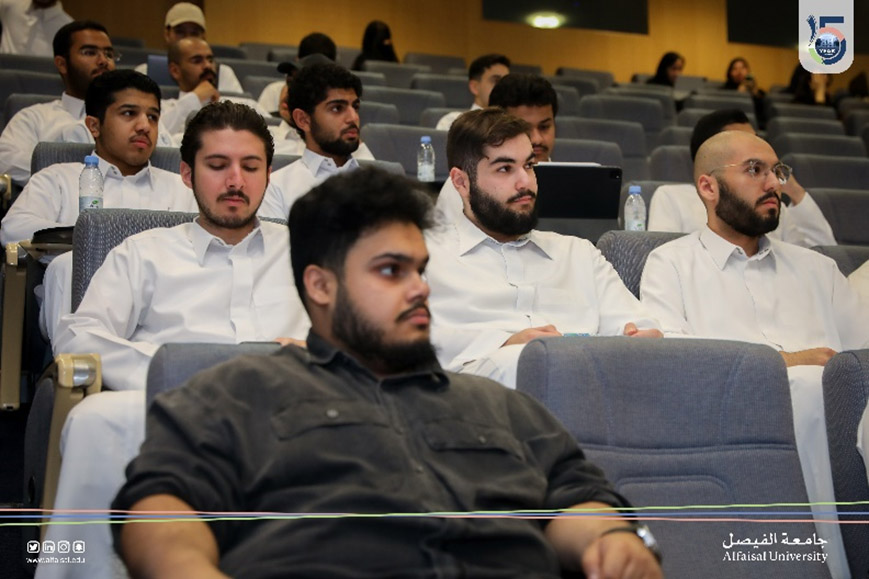 Mr. Ahmed started the lecture by talking about two types of financing, he compared between "traditional financing" and "venture capital". He defined traditional financing as centralized authority that manages funds and assets on behalf of the clients. Then defined venture capital as an investment focusing on the start-ups and early-stage businesses. Investors in this type of investment will receive an equity stake in the business.
Then he mentioned some ways to fund your business, its either from your friends and family, which might shift the business to be a family business, or venture capital, which will require some conditions to fund your business such as the business founders, execution of your products and market size.
The lecture is part of College of Business Executive Lecture Series. It provides Alfaisal University students and guests from the business community the opportunity to learn from some of the country's leading executives and leaders as they talk about their experiences. College of Business sponsors the weekly Executive Lecture Series to bridge the gap between the world of leadership and business education.
The post College of Business Executive Lecture Series "Careers in Consulting Business" appeared first on Alfaisal News.
المصدر