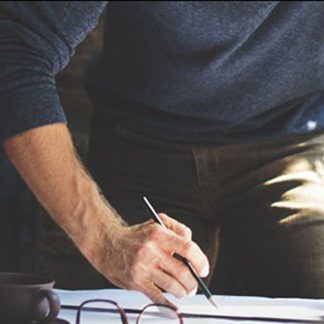 Love engineering and technology, but not sure which job is right for you? Graduates entering the engineering profession often don't realise the full range of specializations available in the sector.
Whatever your exact role, the high demand for qualified engineers means you can expect a reasonable salary, with recent graduates earning up to US$61,457 annually in Saudi Arabia, for example.
Of course, it's not just about the money though. Engineering jobs come with the respect of your peers and the sense you're changing the world for the better. With a little luck and hard work, any of these unique engineering jobs could be yours.
Formula One racing engineer
If you've ever watched a Formula One race on TV, you've probably been fascinated by the cryptic communications between racing engineers in the pit and the drivers. These engineers are the drivers' right-hand men and women, the Q to their James Bond, and these interactions give the driver the feedback and advice they need to excel. Engineers also decide on a number of things to improve speed efficiency, like how much fuel to put into the car or which tyres to use.
Graduates start at a very good level and progress to higher salaries quite quickly. To get your first job, you'll need a degree in electrical or mechanical engineering and a work placement with a car manufacturer and/or experience volunteering at an F1 race. Other common routes in are through schemes like Formula Student.
Social media product manager
Want to work for Mark Zuckerberg? As a product manager for a big social media corporation like Facebook, you'll be charged with the task of coming up with new project ideas and figuring out how to make them technically feasible. If you're at Facebook, you might get to work on things like their News Feed algorithm or Oculus Rift, Facebook's virtual reality headset.
You'll need a degree in software engineering and a few years of experience coordinating relevant technical projects with different teams.
Robot designer
Robots are here to stay. From industry to medicine, they're invading every industry and area of life, so why not get involved in designing and producing them?
To land a job studying and working with robots, you'll need knowledge of design, electrical and mechanical engineering, computer-aided design and manufacturing and a knack for thinking outside the box. To prepare, you'll need a bachelor of engineering with a electrical, software, or mechanicalfocus.
Mobile applications developer
If you're full of good ideas and can make constructive criticism about any app, why not develop your own? The job requires interest and patience, experience with various mobile platforms and code translations across systems.
You'll need – of course – a genuine interest in the subject, but also proficiency in math and programming, which are all skills you could learn by studying software engineering at a reputable university.
Professional hacker
Hackers get a bad rep, but they're not all bad. In the past few years, there's been a growing demand for ethical hackers to protect corporations, governments and organizations from cyber attacks. They try to penetrate networks and computer systems to identify security flaws, anticipate attacks and fix any vulnerabilities.
Professional hackers are usually IT pros with knowledge of web application architecture, shell scripting and coding languages. A degree in software engineering or computer science and a couple of years of experience in security is also required.
Internet of Things (IoT) solution architect
The Internet of Things has already begun to transform the way we live. By 2020 more than 20.8 billion IoT devices will be in use, according to a report by Gartner.
As an IoT solution architect, it would be your job to propose original IoT concepts and design the blueprints, or even be involved in manufacturing. To break into the industry, you'll need a good degree in electrical or software engineering. Knowledge of Java, Python, JavaScript, HTML and CSS, networking, embedded systems and cloud computing is also beneficial.
Data engineer
The world has spent years accumulating data, and now is the time to do something with all that information. Many companies are hiring data engineers to build the infrastructure they need to analyze big data. The role of a data scientist is to extract and prepare data, conduct advanced analytics, and apply the findings to improve products or production.
Industrial data engineers must understand both manufacturing processes and IT systems and possess strong root cause analysis skills to identify correlations and draw conclusions. As a data engineer, you'll essentially be a trained software or industrial engineer whose job it is to design, build, integrate and manage data from different resources.
Artificial intelligence engineer and specialist
Have you met Sofia? The humanoid robot is able to sustain eye contact, recognize individuals, display up to 62 facial expressions and have conversations using voice recognition technology. She made headlines last year when she gained Saudi citizenship and became the first robot in the world to have citizenship of any country.
Of course, as humans, we're naturally fascinated by intelligent machines and how they can think, respond and analyze information. If this is something you're interested in, a degree in a electrical, software engineering is the perfect starting point.
Digital fabrication engineer and specialist
Are you interested in 3D printing and design? Whether you're working in architecture design or industrial design, you'll need heaps of creativity and a solid knowledge of computer aided software like Solidworks, Fusion 360 or Rhino, as well as strong analytical and problem-solving skills. A degree in mechanical or architectural engineering from a reputed university could help you kickstart a career in 3D printing and design.
Sustainable architect
Are you environmentally aware and conscious? Do you think of saving planet Earth for future generations to enjoy? If so, then you could be a perfect sustainable architect.
This role involves overseeing the design and construction of buildings with a focus on the role a structure will play in its environment. You use only construction materials that won't contribute to landfills, as well as making certain all the building's systems and equipment have high energy-efficiency ratings.
A sustainable architect's primary goal is to create attractive, affordable, and comfortable buildings that don't harm the environment, either during their construction or their lifetime. To work in this important role, you'll need a bachelor's in architectural engineering.
Apply for a bachelor's degree or a master's program in STEM at Alfaisal University
Based in Riyadh, Saudi Arabia's capital city and business hub, Alfaisal University offers world-class courses fully taught in English in engineering, business administration, life sciences, medicine and pharmacy.
Alfaisal University has a proven track record in supporting gender equality, and many of the women who have studied at Alfaisal University have since thrived.
The post 10 Unique Jobs You Didn't Know You Could Do with An Engineering Degree appeared first on Alfaisal News.
المصدر